That Writing Services
I have been writing for over 10 years, and while it started when I wrote my spiritual-based print books, I have also been doing plenty of writing for clients of various niches. I am a freelance writer and have written for the following platforms: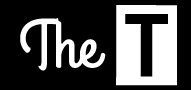 I created social media content for TheQuiz, as I have not written for the platform itself. However, the others that were listed are just some examples of the platforms where I have contributed. I mostly focus writing on the spirituality niche. That is my current focus. However, I have written plenty of articles in the past in the parenting and pregnancy niche since I have many ghostwriting clients in those niches. However, I have also written thousands of humorous articles, as well as articles that focus on mental health, marketing, and home improvement. In other words, I am open to other niches.
In fact, I can write articles in any niche as I have ghostwriting clients who have hired me to write about professional carpet cleaning as well as epoxy installation. Those are just a few examples of what I have done. I am also a writer for a company the Toronto area as well called True Pixel Group.
You can check out my writing portfolio right here if you want to see some of my previous work, and you can read some testimonials clients have left me over the years! All of the articles I have written up are SEO friendly and very professional.
If you are looking to hire me as a writer, or to manage your social media, or create your social media content, you can contact me right here! I will reply as soon as possible and that is a promise!