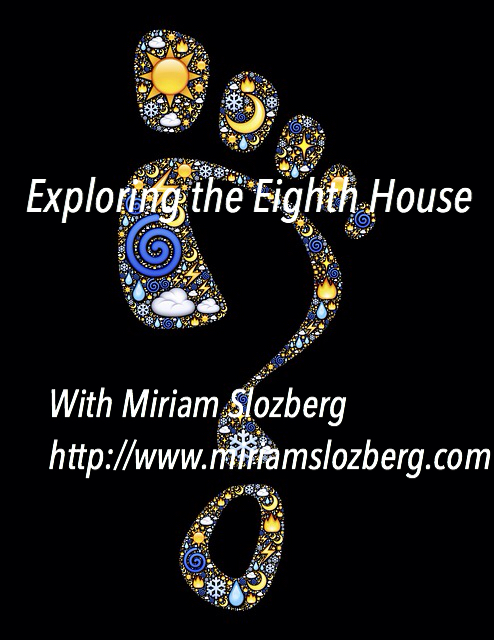 Dealing with death is dificult, and it is very hard when parents pass on, even though this is what is expected to happen one day. However, when a child passes on, the grief experienced by the parents is undescribable. I had the pleasure of interviewing Dr. Ivy Margulies, who is a funeral director and a certified death midwife, as known as a bereavement doula on Exploring the Eight House.
In addition to her private practice, Dr. Ivy Margulies has founded Angels Born Still, specifically focused reproductive maternal mental health. She specializes in infertility and all types of of pregnancy loss including selective termination, abortion, miscarriage, stillbirth and infant death.
She facilitates several support groups including a miscarriage group, a stillbirth couples group and a pregnancy after loss group. She is the co-facilitator of the global Return to Zero holistic healing retreats at http://www.returntozerohealingretreats.com for women who have had a stillbirth or infant death. Dr. Margulies has medical hospital staff privileges at Providence Saint John?s Hospital and is on-call for any patient?s or doctor?s needs if there is a stillbirth or fetal demise. She holds a monthly support group meeting for the labor and delivery and NICU nurses at the hospital.
Dr. Ivy Margulies has over 20 years experience working in family and child settings. She has been associated with UCLA?s Child Study Center, Providence Saint John?s Hospital Child Study Center, Children?s Hospital Los Angeles and has been the staff psychologist for the Akasha Center for Integrative Medicine in Santa Monica. She is featured as a grief and parenting expert for http://kidsInTheHouse.com. Dr. Margulies has presented at many conferences, written many articles on parenting, postpartum depression and maternal bereavement, and has been the featured guest on several radio shows, and on television. She also creates home funerals for stillborn babies. In order to find out more, go listen to the podcast below.
Connect with Dr. Ivy on her website. http://www.drivymargulies.com
Like on Facebook.
Follow on Twitter @DrIvyMargulies